Embezzlement Attorneys in San Francisco
There are few attorneys in California with more embezzlement litigation experience than Greg Wood, who has handled many embezzlement cases in San Francisco Bay Area courts. This makes Greg the obvious choice for business owners who find out that an employee has breached their trust.
In Greg's first embezzlement case, Greg represented accountants accused of not catching millions absconded by a Chief Financial Officer. That was many years ago and since that time Greg has represented accountants, business owners and others involved in embezzlement cases with success.
There are a lot of decisions unique to embezzlement cases that attorneys not familiar with the landscape may miss. By example, whether to seek a parallel criminal proceeding is an issue the pros and cons for which need to be weighed at the outset. Embezzlement cases also require a forensic analysis, carried out with the business owner, to determine what exactly has been taken.
---
Schedule your initial consultation by calling our firm at (415) 936-0300 or completing our online form.
---
Is Employee Theft a Form of Embezzlement?
If you own or operate a business in the San Francisco Bay Area, chances are you will eventually entrust an individual or group of individuals with the handling of money and/or intellectual property. The larger and more successful your business becomes, the more at risk your business may become for embezzlement and trade secret theft.
The attorneys at Wood Litigation, APC, have spent years working with individuals and businesses across San Francisco, California, to both prosecute and defense cases involving embezzlement and stolen trade secrets. With decades of collective legal knowledge and litigation experience, the team of attorneys at Wood Litigation, APC is proud to offer the highest level of legal counsel and representation on all legal matters related to employee theft, embezzlement, and trade secret misappropriation.
How Wood Litigation, APC Can Help You
Dealing with charges related to embezzlement or trade secret misappropriation is certainly a serious legal matter. Whether you've been charged with employee theft, or your company or business has been the victim of employee theft, it is crucial that you reach out to Wood Litigation, APC today to get the legal counsel and representation you need to pursue justice for your case.
Our firm has extensive experience litigating cases that involve charges of embezzlement, trade secret misclassification, and general trade secret litigation. These case types include:
Local businesses large and small pursuing legal action against former employees over the misuse or misappropriation of company assets or funds.
Employers suing former employees for trade secret misappropriation.
Departing employees expecting to be sued and/or are being sued by their former employer for misappropriation of trade secrets.
The team of attorneys at Wood Litigation, APC, offers all our clients with reliable, experienced legal counsel and representation that protects their rights and fight for favorable outcomes. The firm has successfully litigated cases across the state of California that involved multi-million-dollar settlements over employee theft and trade secret misappropriation. If you or someone you know is in need of a skilled team of employee theft and embezzlement attorneys, get in touch with Wood Litigation, APC in San Francisco, California today to schedule a case consultation.
"We were very, very satisfied with Greg Wood's counsel, as he not only displayed quick understanding and sharp strategic thinking but also brought an impressive and -- one hates to say — almost rare "client-first" attitude to proceedings."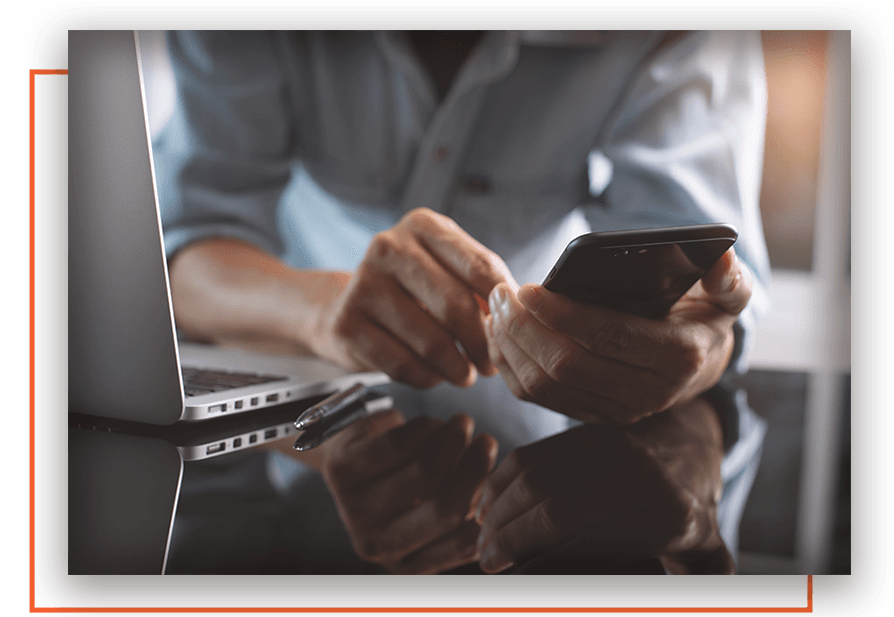 Diligent Litigation.
Strategic Legal Counsel.
Read how our team of attorneys set themselves apart from other litigation attorneys.
Personalized Strategies Designed to Meet Your Needs

With a diverse team of attorneys available to you, you can rest assured that your individual needs will be met at every turn.

Litigation Expertise for Trial & Appellate Courts

Whether you're fighting a legal battle in a traditional court setting or arbitration, we'll make sure you're prepared.

Decades of Experience on Your Side

When it comes to the legal profession, you can never underestimate the importance of experience. Put ours on your side.
We Abide By Standards of Excellence
Our team is determined in achieving results for our clients by implementing the best strategies we have in our arsenal. Get to know the minds behind Wood Litigation.