San Francisco Embezzlement and Mismanagement Attorneys
Straightforward Legal Advice in the Bay Area
No one wants to become involved in a protracted dispute with your business partner or partners. Unfortunately, egregious misconduct may warrant escalation and possibly litigation. Suing your business partner or another member of your limited liability company (LLC) should generally be your last resort, but some types of conflict – including embezzlement and mismanagement – may leave you with no other practical choice.
Our San Francisco embezzlement and mismanagement lawyers are skilled litigators and can help you navigate complex business owner disputes. We have decades of combined legal experience and can explore your legal options when your venture is being jeopardized by another owner's breach of fiduciary duty. Our team can also assist business owners that have been accused of embezzlement or mismanagement. No matter your situation, we are prepared to offer the aggressive representation you need to obtain a favorable outcome in your case.
---
Get the seasoned guidance you deserve. Contact us online or call (415) 936-0300 today!
---
When to Consider a Legal Claim in California
When you form a business partnership or an LLC, you and your partners agree to work together to facilitate the success of the venture. In establishing a legal business entity, you also establish a fiduciary duty to one another and the business. This provides you with legal recourse if one of your partners does not act in the best interests of the company. You can also pursue a claim in civil court to recover certain damages if one of your partners engages in certain types of criminal acts.
As a California businessowner, you may need to consider litigation against one of your partners if:
A partner embezzles, or steals, from the company. Business partners cannot siphon company money or physical assets from the venture without explicit permission and agreement from the other partners. A lawsuit can help you recover the value of stolen funds or assets.
A partner abuses or steals the company's intellectual property and/or trade secrets. Your business may hold and maintain copyrights, trademarks, and patents that protect its intellectual property and other forms of proprietary and sensitive information. A partner cannot use company intellectual property or trade secrets for their own gain without explicit permission. They also cannot share trade secrets or protected information with a competitor.
A partner violates contractual agreements. Creating a business entity involves preparing and executing formation documents that establish (among other things) the business's leadership structure. In a partnership, this is called the "partner agreement," and in an LLC, it is called the "operating agreement." All partners and members must abide by the terms of these agreements as well as any other enforceable contracts, including nondisclosure agreements.
A partner breaches their fiduciary duty to you and the company. As fiduciary, partners and LLC members must do what is best for the venture and not act in their own interest when acting in their capacity as a business owner. When a partner does something that harms the company but benefits them, they have likely breached their fiduciary duty.
A partner is negligent in managing or grossly mismanages the company. Partnership agreements and operating agreements should establish each owner's role in managing the business as well as the specifics of their responsibilities. If a partner egregiously fails to fulfill these responsibilities through negligence or ineptitude, you can potentially sue them for malpractice and may need to explore your legal options for extracting them from the venture.
Alternatives to Litigation
While our San Francisco embezzlement and mismanagement attorneys have a tremendous amount of jury trial experience, we also recognize that litigation is not necessarily the best strategy for every business owner dispute. Lawsuits can be public, messy, time-consuming, and expensive. Many companies understandably look to avoid litigation wherever possible. Fortunately, several alternatives are often available.
Alternative dispute resolution seeks to negotiate a settlement without going to court. Mediation and arbitration are perhaps the most common and popular forms of alternative dispute resolution.
Mediation involves a structured series of negotiations led by a trained mediator. The mediator will be a neutral third party that works to help the disputing parties navigate the conflict and find common ground through hands-on, guided discussion. In a successful mediation, all parties will voluntarily agree to a settlement.
Arbitration in many ways resembles a traditional trial. Legal representatives for each party will participate in a hearing, present their cases, and call witnesses to give testimony. A neutral arbitrator – often a retired judge – will preside over the proceedings and ultimately make a binding decision. The parties involved decide who will serve as the arbitrator, and the process is entirely private. However, arbitration does not include a discovery process, meaning you will not be able to obtain potentially valuable evidence from the other party. You also cannot appeal an arbitrator's decision.
You may have limited options when choosing how to pursue an embezzlement or mismanagement claim. Many partnership agreements and operating agreements require that business owners resolve irreconcilable disputes through mediation or arbitration. We can review all relevant legal agreements and help you understand the options available to you. Our team can also weigh the pros and cons of each potential dispute resolution strategy.
"We were very, very satisfied with Greg Wood's counsel, as he not only displayed quick understanding and sharp strategic thinking but also brought an impressive and -- one hates to say — almost rare "client-first" attitude to proceedings."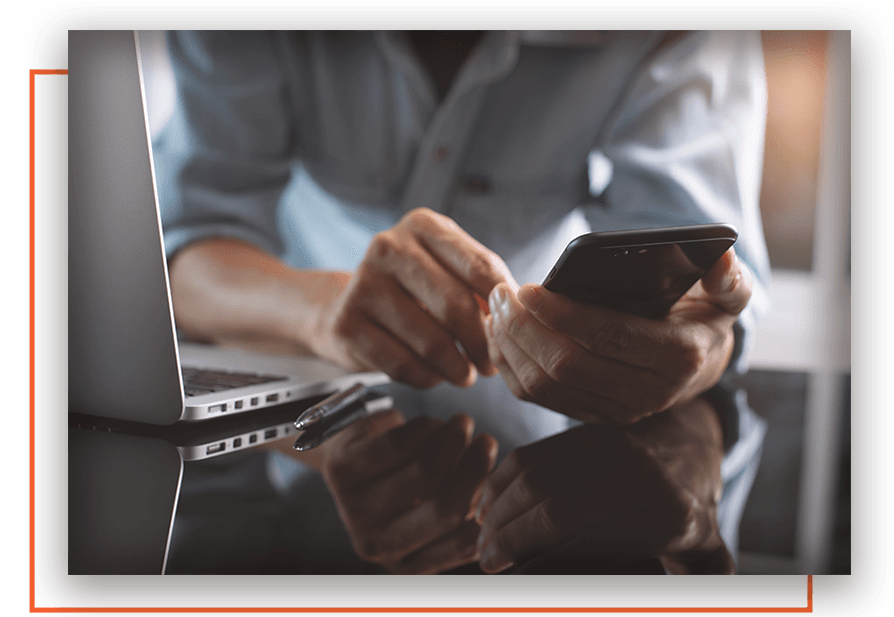 Diligent Litigation.
Strategic Legal Counsel.
Read how our team of attorneys set themselves apart from other litigation attorneys.
Personalized Strategies Designed to Meet Your Needs

With a diverse team of attorneys available to you, you can rest assured that your individual needs will be met at every turn.

Litigation Expertise for Trial & Appellate Courts

Whether you're fighting a legal battle in a traditional court setting or arbitration, we'll make sure you're prepared.

Decades of Experience on Your Side

When it comes to the legal profession, you can never underestimate the importance of experience. Put ours on your side.
We Abide By Standards of Excellence
Our team is determined in achieving results for our clients by implementing the best strategies we have in our arsenal. Get to know the minds behind Wood Litigation.