San Francisco Discrimination and Wrongful Termination Lawyers
Workplace Dispute Resolution Services in the Bay Area
No one should be subject to an unhealthy or hostile work environment. State and federal laws prohibit discriminatory acts in the workplace and during hiring processes. They also forbid retaliation and wrongful termination. Litigation may be necessary if you are subject to unlawful discrimination or are wrongfully terminated for reporting the abuse or any other protected reason.
Our San Francisco discrimination and wrongful termination lawyers have decades of combined litigation experience and can help employees and employers navigate complex workplace disputes. We are extensively familiar with the intricacies of employment law and know how these conflicts are adjudicated in California courts. Our team at Wood Litigation, APC is committed to championing the rights of employees and can review available legal options. We defend employers facing discrimination and wrongful termination claims.
---
If you believe you are being discriminated against or have been wrongfully terminated from your job, do not hesitate to call (415) 936-0300 or contact us online.
---
Employee Discrimination Laws in California
Employees receive legal protection from workplace discrimination through state and federal law. On the federal level, Title VII of the Civil Rights Act of 1964 forbids employers from discriminating against employees and applicants on the basis of their race, national origin, color, sex, or religion. Court decisions have clarified that discrimination based on sexual orientation and gender identity are also forbidden under Title VII. The Age Discrimination Act in Employment Act also bans age-based discrimination for employees and applicants that are at least 40 years old, and the Pregnancy Discrimination Act prohibits discrimination on an employee or applicant's perceived or actual pregnancy status.
California law explicitly offers even more protections and prohibits employers from discriminating against employees and applicants on the basis of:
Race
Color
National Origin
Religious Creed
Ancestry
Physical Disability
Genetic Information
Mental Condition
Mental Disability
Sex
Sexual Orientation
Gender
Gender Expression
Gender Identity
Marital Status
Age
Military Status
Veteran Status
Recognizing Signs of Discrimination during the Hiring Process
Employers cannot treat you differently on the basis of any protected factors established in the relevant state and federal laws. These anti-discrimination protections cover the hiring process, meaning a recruiter or interviewer cannot make comments or hiring decisions based on any of these protected elements of your identity.
Additionally, in most cases, job descriptions and hiring solicitations cannot be discriminatory. For example, a job posting cannot specify that only men should apply.
Warning signs for racial discrimination during a hiring process include:
Job postings that encourage certain types of applicants to apply or discourage other types of applicants from applying
An interviewer asking if you can "keep up" if you are an older applicant or physically disabled
An interviewer asking about whether you have a family or if you are looking to build one in the near future
An interviewer asking other probing or invasive questions about your country of origin, accent, pregnancy status, marital status, gender orientation, sexual orientation, or health
If you believe you were not hired as a result of your response (or non-response) to a discriminatory question, you may have a case. Our team can review the facts of your situation and advise how to move forward.
Recognizing Signs of Discrimination in the Workplace
Some forms of workplace discrimination will be egregious and blatant. Others may be more initially difficult to detect but can still do tremendous damage to your career and wellbeing. You must be vigilant in looking for and recognizing behaviors and patterns that suggest unlawful workplace discrimination.
You may be the subject of workplace discrimination if:
Your superiors or colleagues make inappropriate references to or jokes involving a protected element of your identity, such as your race or gender orientation
You are excluded from company meetings or functions as a result of a protected element of your identity
You are passed over for promotions, favorable assignments, and/or other advancement opportunities as a result of a protected element of your identity
You are sexually harassed by a superior or colleague
You are verbally harassed or demeaned as a result of a protected element of your identity
You receive unfavorable performance reviews despite producing indisputably strong results
You learn you are receiving unequal compensation relative to your peers with similar qualifications and job responsibilities
You are refused a reasonable accommodation for your physical disability, medical disability, religious beliefs, and/or pregnancy status
If any of the above scenarios sound similar to your situation, it is time to get in touch with our San Francisco discrimination and wrongful termination attorneys. We can explore your options for filing a claim.
Recognizing Signs of Wrongful Termination
Company handbooks will condemn workplace discrimination and generally direct victims to report issues to the HR department. It is often advisable to seek legal advice before going to HR. While you are in theory protected from retaliation as an employee, the reality is that an unfortunate number of workers are wrongfully terminated shortly after reporting workplace discrimination.
State and federal laws forbid employers from retaliating against or firing employees who raise concerns or file formal claims involving workplace discrimination. Firing someone on discriminatory grounds also constitutes wrongful termination.
Like with workplace discrimination, wrongful termination will sometimes be frustratingly obvious. In other situations, unscrupulous employers may attempt to use obfuscation tactics to conceal the real reason they are firing someone. Sometimes, an employer might retaliate against an employee but stop short of terminating them. They thus "incentivize" the employee to quit on their own. All of these practices are unlawful.
You may have been wrongfully terminated if:
You were "let go" after going to HR about a workplace discrimination issue
You were "let go" after filing a formal workplace discrimination claim with the California Department of Fair Employment and Housing (DFEH) or the federal U.S. Equal Employment Opportunity Commission (EEOC)
You were "let go" after your employer discovers you are pregnant or plan to become pregnant
You were "let go" after discussing compensation with other employees
You were "let go" after requesting reasonable accommodations
You were "let go" as part of layoffs that suspiciously appear to target a certain demographic
Remember, an employer that is wrongfully terminating you will almost never be straightforward about why you are being fired. They will often claim you are being let go due to unavoidable layoffs or performance issues.
Proving workplace discrimination and/or wrongful termination can be difficult. If you suspect you are being discriminated against or may be wrongfully terminated soon, you should make every effort to gather and preserve as much physical evidence as possible. This includes any written communications, including emails. Make sure to document all conversations and incidents as they happen, include any visits to HR or conversations with your superiors.
You should also document any retaliatory acts that occur in the events leading up to your wrongful termination. Retaliatory acts include a reduction in favorable work assignments, job responsibilities, hours, or pay.
Bringing a wrongful termination claim can be challenging, but we have the knowledge and resources to handle your case with the diligence and attention it deserves. A successful claim can lead to a recovery of damages and the reinstatement of your position.
"We were very, very satisfied with Greg Wood's counsel, as he not only displayed quick understanding and sharp strategic thinking but also brought an impressive and -- one hates to say — almost rare "client-first" attitude to proceedings."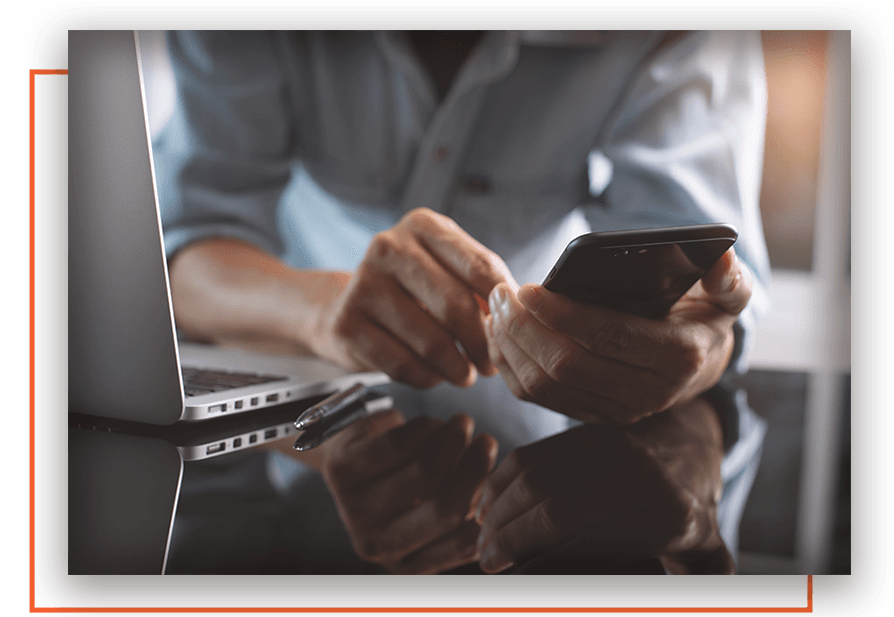 Diligent Litigation.
Strategic Legal Counsel.
Read how our team of attorneys set themselves apart from other litigation attorneys.
Personalized Strategies Designed to Meet Your Needs

With a diverse team of attorneys available to you, you can rest assured that your individual needs will be met at every turn.

Litigation Expertise for Trial & Appellate Courts

Whether you're fighting a legal battle in a traditional court setting or arbitration, we'll make sure you're prepared.

Decades of Experience on Your Side

When it comes to the legal profession, you can never underestimate the importance of experience. Put ours on your side.
We Abide By Standards of Excellence
Our team is determined in achieving results for our clients by implementing the best strategies we have in our arsenal. Get to know the minds behind Wood Litigation.