Wage & Hour Dispute Attorneys in San Francisco
One of the most common areas of employment litigation law involves the arena of employment wage and hour defense. Whether you're dealing with issues related to the misclassification of workers as independent contractors, exempt employees, or other class action lawsuits, having an experienced employment wage and hour defense attorney working on your side can be crucial to the outcome of your case. At Wood Litigation, APC, our team of attorneys and legal professionals has decades of experience working with local businesses big and small on a variety of issues related to employment litigation, wage and hour disputes, and wrongful termination lawsuits. With extensive litigation experience and a focus on wage and hour disputes, the attorneys at Wood Litigation, APC are well-equipped to handle any legal challenges or lawsuits brought against your company or business.
Work With an Attorney Who Understands California Wage & Hour Laws
If your company or business is facing legal action over wage or hour disputes, it's crucial that you have an experienced employment law attorney working for you so that you understand exactly what you're up against. As everyone knows, an employer in California has a legal obligation to pay employee wages in a timely and reasonable fashion. That means having regular pay periods and ensuring that all employee wages meet federal minimum wage limits. If an employee is terminated or quits, the employer must pay out any unpaid wages up to the last day of employment, and that employer may not deduct any payment that they believe they are owed from a final paycheck. Understanding these and many other wage and hour-related laws can go a long way toward helping you pursue a favorable outcome for your defense case.
---
Are you facing legal action? Put our experience in your corner, get started by calling our firm at (415) 936-0300.
---
What's the Difference Between an Exempt & Non-Exempt Employee in California?
The state of California classifies all employees into two distinct categories: exempt and non-exempt. While many people often misconstrue this concept to mean "salaried" employees versus "non-salaried" employees, the status of exempt versus non-exempt has nothing to do with whether you are a salaried employee.
California labor laws require most employers to adhere to specific rules that govern things like paying overtime, providing meal breaks, and tracking hours. However, some jobs may be exempt from these requirements. These are the jobs that use the exempt classification, meaning they are not subject to some or all these wage and hour laws. In most cases, there are three requirements that determine whether a worker is an exempt employee or not.
Exempt employees typically meet the following requirements:
Minimum Salary - The employee must be paid a salary that is at least twice the state minimum wage for full-time employment.
Independent Judgment - The employee's job duties must involve some level of discretion and independent judgment (e.g. an attorney who implements a certain legal strategy after considering competing courses of action).
White-Collar Duties - The employee's primary duties must fall within the scope of administrative, executive, or professional tasks.
Understanding the nature of these employment laws and how they impact your case will be crucial to pursuing the best possible outcome for your situation. Wood Litigation, APC works collaboratively with clients to ensure that they understand the unique circumstances of their case before outlining an aggressive legal strategy aimed at achieving a favorable result. If you or someone you know is facing legal action over a wage or hours dispute or exemption status, reach out to Wood Litigation, APC today to schedule a case evaluation.
Misclassification Claims Based on Independent Contractor Status
One of the biggest issues in California labor law right now is misclassification of workers as independent contractors, and Wood Litigation, APC is at the cutting edge of the discussion. Wood Litigation, APC has successfully defended employers alleged to have misclassified workers in San Francisco Bay Area courts.
Wood Litigation, APC has been advising employers on when they can and cannot classify a worker as an independent contractor and defending employers from wage and hour claims based on misclassification for many years with success.
---
Employers who have been classifying workers as independent contractors who have questions, or who are facing claims, should contact the firm.
---
Misclassification Claims Based on Exempt Status
The California Fair Employment and Housing Act, and the federal Fair Labor Standards Act, exempt employers from paying minimum wage and overtime pay for several categories of workers: executive, administrative, professional, and outside sales consultants.
Employers who violate the statutory requirements because they, for example, misclassified a worker, can face expensive, damaging lawsuits. The claims of numerous, similarly affected employees may even result in class action or a private attorney general action (PAGA).
Greg and the attorneys at Wood Litigation, APC have successfully litigated on behalf of employers who are claimed to have misclassified workers as exempt. In one case, our attorneys marshalled evidence that showed that the worker exercised considerable discretion in support of the argument that the worker was properly classified as an exempt worker. In another case, our attorneys were able to show the plaintiff was simply not credible with respect to his hours worked, killing the worker's minimum wage and overtime claims.
Wage and hour laws are complicated and the rules governing exempt status add to the complexity. There are many cases, based on many different case facts, that in some instances give conflicting guidance. Employers must hire attorneys that are aware of the nuisances and can use that to the employer's advantage to beat employee claims. Often wage and hour claims are on behalf of a class, or the path of less resistance, as a Private Attorney General Action otherwise known as PAGA.
"We were very, very satisfied with Greg Wood's counsel, as he not only displayed quick understanding and sharp strategic thinking but also brought an impressive and -- one hates to say — almost rare "client-first" attitude to proceedings."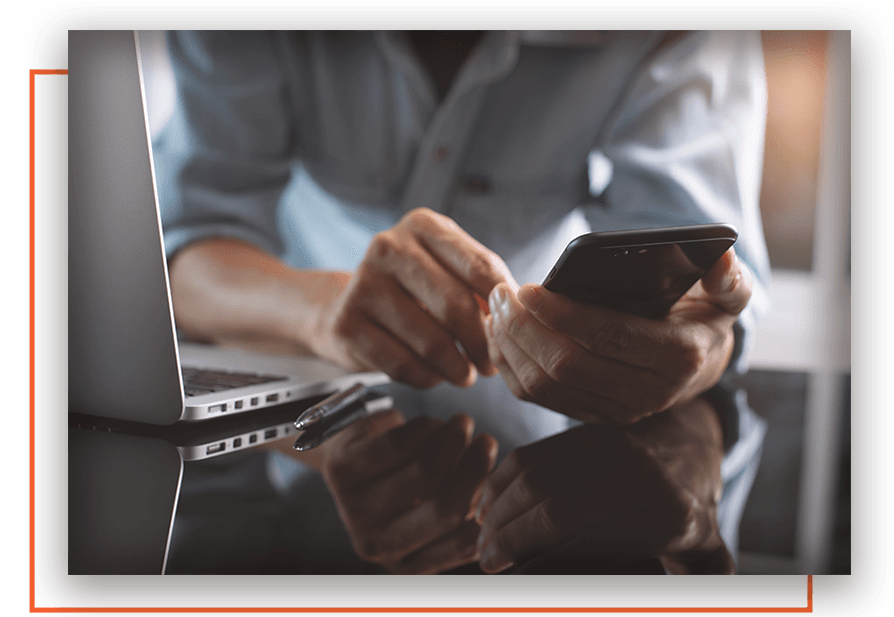 Diligent Litigation.
Strategic Legal Counsel.
Read how our team of attorneys set themselves apart from other litigation attorneys.
Personalized Strategies Designed to Meet Your Needs

With a diverse team of attorneys available to you, you can rest assured that your individual needs will be met at every turn.

Litigation Expertise for Trial & Appellate Courts

Whether you're fighting a legal battle in a traditional court setting or arbitration, we'll make sure you're prepared.

Decades of Experience on Your Side

When it comes to the legal profession, you can never underestimate the importance of experience. Put ours on your side.
We Abide By Standards of Excellence
Our team is determined in achieving results for our clients by implementing the best strategies we have in our arsenal. Get to know the minds behind Wood Litigation.